Singing for Scholars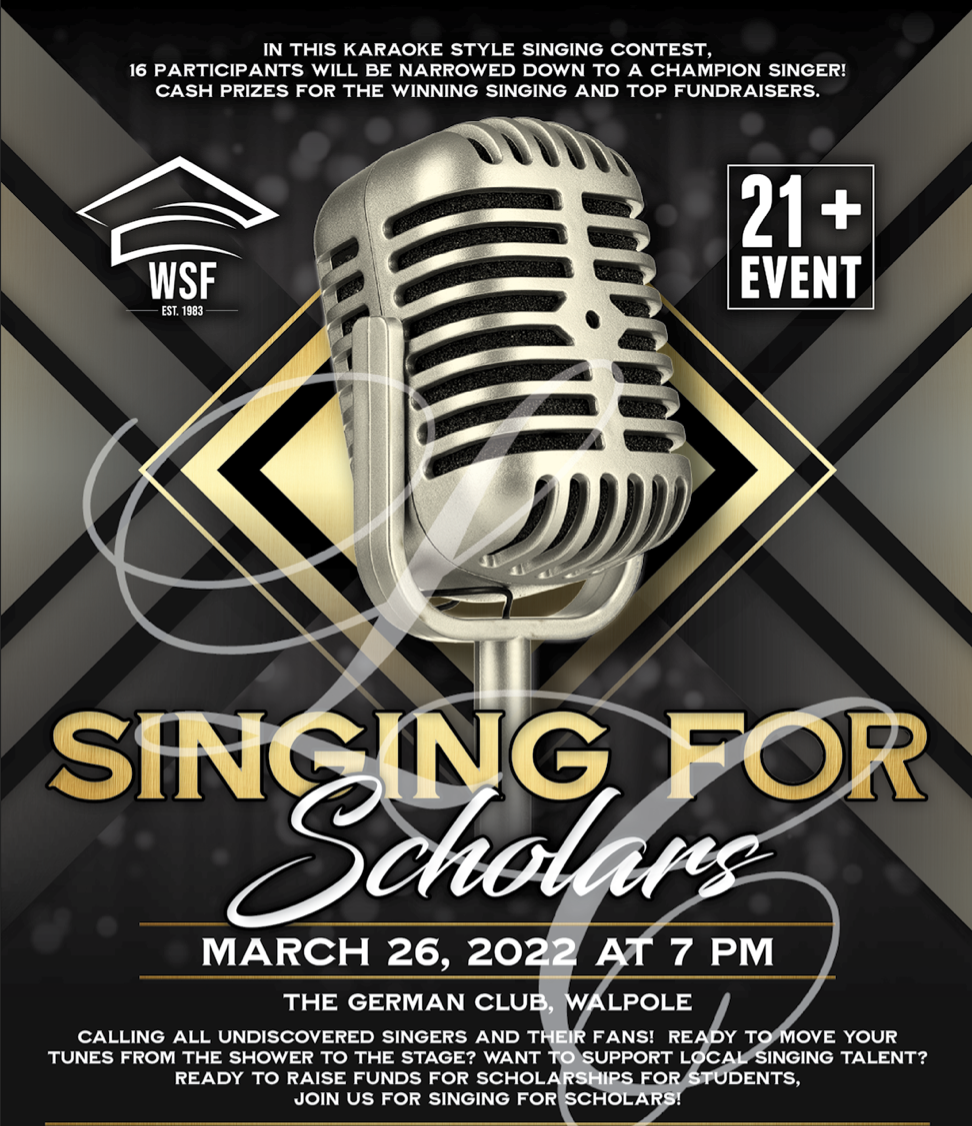 Calling all undiscovered singers and their fans!
Ready to move your tunes from the shower to the stage? Want to support local singing talent? Ready to raise funds for scholarships for students, join us for Singing for Scholars.
In this karaoke style singing contest, 16 participants will be narrowed down to a champion singer! Cash prizes for the winning singers!
Registration Details
Registration Fee is $30 and all proceeds from the event go to Scholarships.

Singers must be at least 16 years of age (a limited number of under 18 year old singers will be accepted).

Registration closes on March 7. Registrants will be notified after that date if they are singing.

Singers will submit 4 songs that they would like to sing, this will help us avoid duplicate songs in the contest.

Duets are allowed. This is a karaoke style contest, no instruments or stage set up is allowed. Costumes are encouraged!

Singers who raise at least $250 in donations or ticket sales, will have 10 points added to their singing score. Fundraising is not required to participate!

Event Details
Doors will open at 6:30pm

Tickets are $30 each and available for purchase online. If you are coming to support a singer, let us know when you purchase your ticket.

There will be raffle baskets and a lottery board!

All proceeds from the event will go to scholarships for students